Mrs. Aarti Bhiwandiwala, Founder
A housewife and brilliant cook, our Founder, Mrs Aarti, has been making awesome Thepla, chutney and pickles for family and friends for the last three decades. She always believed in the idea of consuming food in its right form. Whether it meant eating a pickle with enough oil and masala, or a deep-fried chakli, she is true to her roots and traditional recipes.
She found the right kind of food items for snacking needs were not available in the market and felt the demand for authentic snacks was high. That's when she decided to reach more people beyond her circle of friends and families. She reached out to other mothers, and together they prepare over 70 products today. Whether it is creating traditional and authentic snacks or new fusion recipes, she is the guiding force of this Mother's Initiative. Her team aims to feed more families with foods they grew up snacking on anytime and offer specially curated food gifting solutions for weddings and events.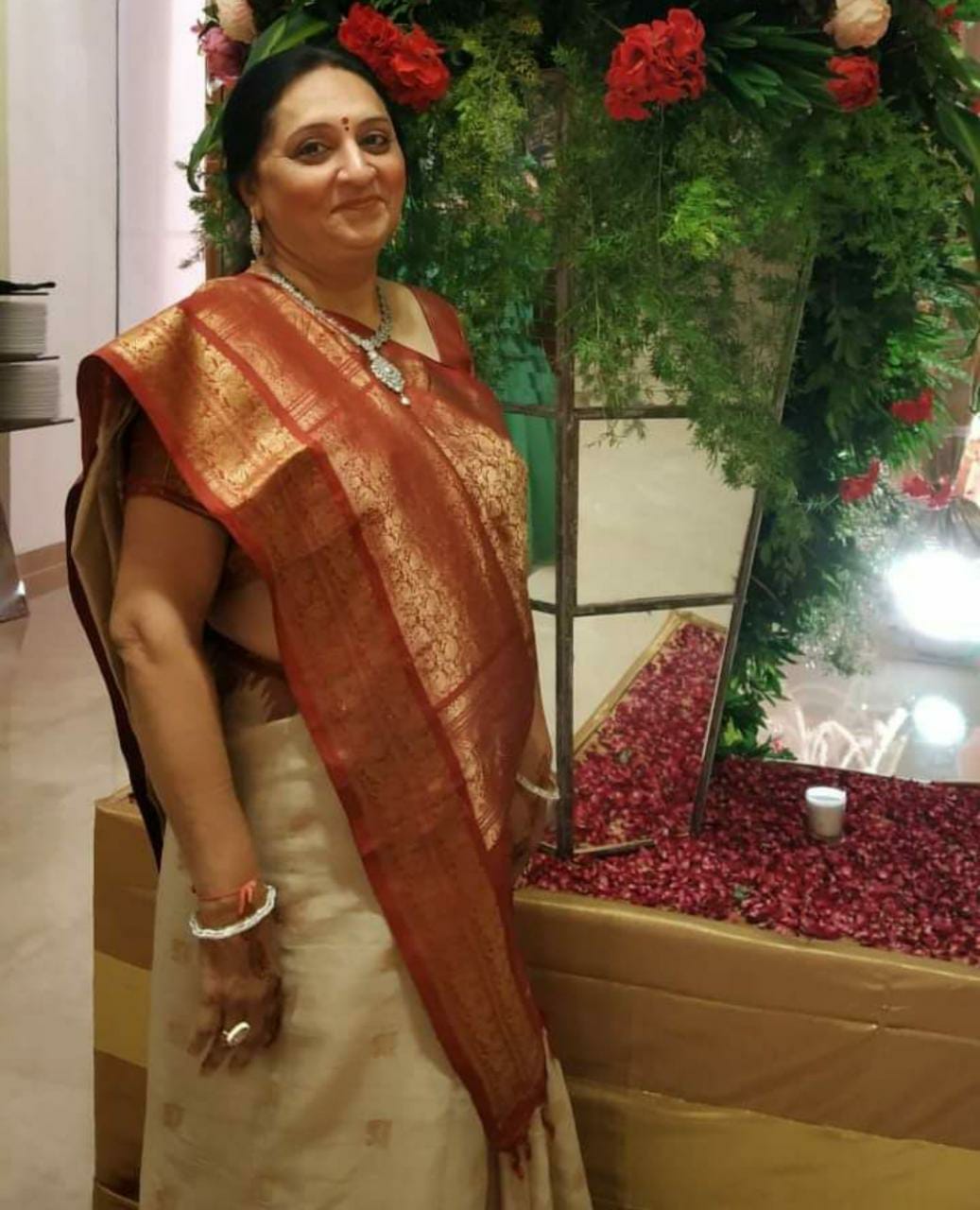 Your authentic food kitchen
Founded in 2016, Aarti's Kitchen is a mother's initiative that aims to feed people the best homemade food cooked with mothers love globally. Aarti's Kitchen is into manufacturing value-added dry snacks, authentic sweets, premium spice mixes and chutneys. We intend to empower and employ more mothers like Aarti in the food and beverage industry through the initiative.
We offer hygienically made food products for everyday eating made using traditional and age-old recipes with a few innovations. Our products give you a dash of nostalgia and a surprise for those relishing our products. Our team of 10 mothers are experts at preparing tasty, finger-licking sumptuous food items. At Aarti's Kitchen, we specialize in innovative food gifting and homemade products free from added colours and preservatives. We offer over 70 products today and look forward to adding more of your favourite snacks.
To be the one-stop solution for authentic value-added snacks, customized food gifting at events and weddings, and have a PAN India presence.
At Aarti's Kitchen we are on a mission to empower over 100 more mothers like the founder Aarti in the food and beverage industry and feed over 5000 families through our Kitchen by 2023.
Authentic Recipes I 30+ years' experience I Hygienically Made I A Mother's Initiative I 800 families fed